There are many ways that this simple strategy can go very wrong, very quickly. If one of the joint owners is sued, or files for bankruptcy, the home is vulnerable, reports a recent article titled "Naming a child on your deed to avoid probate? Here's why you may want to reconsider" from St George News.
That's just the beginning.
As any estate planning attorney will tell you, things change when significant assets are involved. Your son or his new wife may decide they don't want you to rent, sell or refinance your home. They have the power as co-owners to stop you from doing anything with the house. All they have to do is refuse to sign the paperwork.
If one child is on the deed and you and your spouse both die, the one child owns the house outright. If there are other siblings, no matter what your will says, the siblings have no legal right of ownership. Your other children will need to go to court and will likely not win.
If all of your children are named as joint tenants with you and your spouse on a deed, only the surviving children will own the home after the death of the surviving spouse. If one of your children predeceases, then the share belonging to any such sibling will disappear, and their children (your grandchildren) won't receive anything.
Power of Knowledge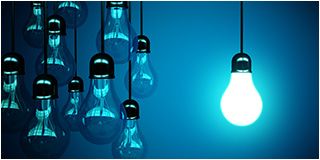 Power of Knowledge
You have questions — we have answers. Check out our FAQs section for some of the most common ones.
LEARN MORE
Naming multiple children as joint owners on a deed also opens you up to more exposure. Even if your children are model citizens, things happen, including divorces, auto accidents, bankruptcies and other unexpected events. Business owners who run into problems can spell disaster for a family-owned asset of any kind. The more siblings with ownership interests in the home, the more risk.
It gets even more complicated if you and a joint tenant child die in a common accident. Determining who died first will determine who is entitled to the home. If you live longer than your child, even by a few minutes, your estate may then own the home.
As is often the case, when people decide they have found a simple solution, complex problems follow. The lawsuits resulting from the situations described above are common, expensive and can cause families to break apart. Your estate planning attorney can explain how an estate plan, with proper ownership, possibly a trust and other legal strategies, will achieve the desired goals without putting the estate and the family's relationships at risk.
24/7 Protection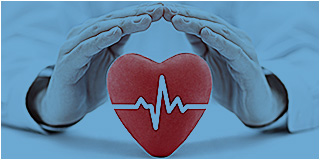 24/7 Protection
With DocuBank, you have secure access to your medical information whenever you need it.
LEARN MORE
Reference: St George News (Jan. 30, 2022) "Naming a child on your deed to avoid probate? Here's why you may want to reconsider"
Suggested Key Terms: Joint Tenant, Estate Planning Attorney, Home, Lawsuit, Deed, Probate, Bankruptcy, Refinance, Ownership Interest, Shares, Grandchildren, Trust