Press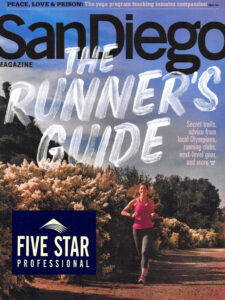 San Diego Magazine
Rod was featured in the January 2019 issue San Diego Magazine. Five Star Professional recognized Rod with its "2019 San Diego Top Wealth Managers / Five Star Investment Professional Award." Five Star Professional conducts research to help consumers with the important decision of selecting qualified service professionals. Rod was one of three experts who received the investment professional award. The award was based on 10 validation criteria.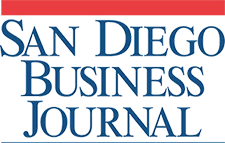 San Diego Business Journal
Rod has been selected as a "Leader in Law" for the 3rd year in a row by the editors of San Diego Business Journal. The designation was based on the judging panel's review of an attorney's accomplishments and community involvement. As an estate planning attorney, credibility and integrity sure go a long way to make people comfortable during the planning process.
Power of Knowledge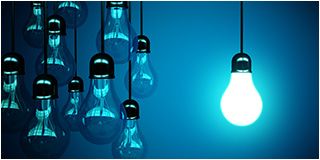 Power of Knowledge
You have questions — we have answers. Check out our FAQs section for some of the most common ones.
LEARN MORE

San Diego Metro Magazine
Rod Hatley was named one of San Diego's 2020 TOP BEST ATTORNEYS in the May 2020 issue of the SDMETRO Magazine. He was also featured in the April 2018 TOP BEST ATTORNEYS issue.
Other publications Rod has been featured in:
Foreword for: Your American Legacy: Powerful Strategies That Instill Lasting Values For Generations by Stan Miller, Author, 2020
​For California Doctors: A Guide to Asset Protection, Tax and Estate Planning
2009, Guardian Publishing, LLC, Editor
Giving: Philanthropy for Everyone
2003, Quantum Press, LLC, Coauthor
California Probate Information
1990, Naval Legal Office, Naval Station Treasure Island, San Francisco, CA
Coauthor
Case Comment, Torts—Abolition of the Fireman's Rule in Oregon and What It May Mean for Tennessee—Christensen v. Murphy, 296 Or. 610, 678, P.2d 1210 (1984) 1985, 55 University of Memphis L. Rev. 312
24/7 Protection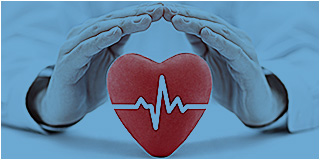 24/7 Protection
With DocuBank, you have secure access to your medical information whenever you need it.
LEARN MORE