Accreditations and Associations
Proud Veteran Owned Business Member

Our business is a proud member of the Veteran Owned Business Project. VOB is the leading FREE network portal of over 400,000 supporters and nearly 40,000 businesses owned by military veterans (VOB), active duty military, reservists, service disabled veteran owned businesses (SDVOSB) and military spouses of the United States Army, Air Force (USAF), Marine Corps (USMC), Navy (USN), Coast Guard (USCG), Space Force (USSF) and National Guard. Join us in showing your support for our armed forces by proudly searching for products and services that are all made by, sold by or serviced by past/present members of the United States military community!
Awards

Navy & Marine Corps Commendation Medal
The Navy Marine Corps Commendation Medal is awarded to a person who, while serving in any capacity with the Navy or Marine Corps, distinguishes himself/herself after 6 December 1941 by heroic or meritorious achievement or service.

National Defense Service Medal
This distinguished service award of the United States Armed Forces established by President Dwight D. Eisenhower in 1953. It recognizes member of the U.S. Armed Forces who served during periods of armed conflict or national emergency.

Paul Harris Fellow Recognition
The Paul Harris Fellow recognition acknowledges individuals who contribute, or who have contributions made in their name, of $1,000 to The Rotary Foundation.

San Diego Magazine
A multi-platform media company covering food, arts and culture, travel, health and wellness, social progress, and life in San Diego County.

San Diego Metro Magazine
Their Mission is to always provide journalism for their readers by being fair, accurate and ethical; and a credible resource for their advertisers.

Super Lawyers is a rating service of outstanding lawyers who have attained a high-degree of peer recognition and professional achievement.
Bar Admissions

Supreme Court of the United States
SCOTUS is the highest court in the federal judiciary of the United States. It has ultimate appellate jurisdiction over all federal court cases, and over state court cases that involve a point of U.S. Constitutional or federal law.

United States Tax Court
U.S. Tax Court (in case citations, T.C.) is a federal trial court of record established by Congress under Article I of the U.S. Constitution, section 8 of which provides (in part) that the Congress has the power to "constitute Tribunals inferior to the supreme Court".

United States Court of Appeals for the Armed Forces
C.A.A.F. or USCAAF (in case citations) is an Article I court that exercises worldwide appellate jurisdiction over members of the United States Armed Forces on active duty and other persons subject to the Uniform Code of Military Justice.

United States Court of Appeals for the Sixth Circuit
The 6th Cir. (in case citations) has jurisdiction over federal appeals arising from the states of Kentucky, Michigan, Ohio and Tennessee. The Court sits in Cincinnati, Ohio at the Potter Stewart United States Courthouse.
United States District Court for the Western District of Tennessee

The Western District of Tennessee (in case citations, W.D. Tenn.) is the federal district court covering the western part of the state of Tennessee. Appeals from the Western District of Tennessee are taken to the United States Court of Appeals for the Sixth Circuit (except for patent claims and claims against the U.S. government under the Tucker Act, which are appealed to the Federal Circuit).

United States District Court for the Southern District of California
S.D. Cal. (in case citations) is a federal court in the Ninth Circuit (except for patent claims and claims against the U.S. government under the Tucker Act, which are appealed to the Federal Circuit).

The State Bar of California is California
California's official attorney licensing agency. It is responsible for managing the admission of lawyers to the practice of law, investigating complaints of professional misconduct, prescribing appropriate discipline, accepting attorney-member fees, and financially distributing sums paid through attorney trust accounts to fund nonprofit legal entities.

Board of Professional Responsibility of the Supreme Court of Tennessee
In 1976, the Tennessee Supreme Court created the Board of Professional Responsibility to aid in supervising the ethical conduct of attorneys.
Schools

University of San Diego
The university pursues academic excellence in its teaching, learning and research to serve the local, national and international communities. The university possesses that institutional autonomy and integrity necessary to uphold the highest standards of intellectual inquiry and academic freedom.

University of Memphis Cecil C. Humphreys School of Law
Founded in 1962, the University of Memphis traces its roots to three different law schools that served the city as far back as 1909. All three schools eventually merged to form the current law school which is part of the University of Memphis.

Rhodes College
A private liberal arts college in Memphis, Tennessee. Rhodes is a national, four-year, private, coeducational, residential college committed to the liberal arts and sciences. Our highest priorities are intellectual engagement, service to others, and honor among ourselves.
Associations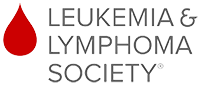 The Leukemia & Lymphoma Society® (LLS)
A 501 charitable organization founded in 1949, is the largest voluntary health organization dedicated to fighting blood cancer in the world. The LLS's mission is to cure leukemia, lymphoma, Hodgkin's lymphoma and myeloma, and improve the quality of life of patients and their families.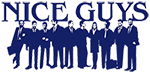 Nice Guys
Family is their main focus. The majority of the money raised goes to help families who have somehow "fallen through the cracks." A medical bill, a car repair, clothes needed after a house fire, a wheelchair for a young man injured while being a Good Samaritan – this is the type of assistance offered by the Nice Guys.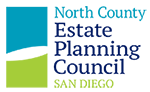 The North County Estate Planning Council – San Diego
The preeminent estate planning council in San Diego, drawing the top planners in San Diego, Orange, and Riverside Counties. Their mission is to encourage and cultivate interdisciplinary collaboration, education, and networking between the core professional disciplines (JD, CPA, CLU, CFP®, and Trust Officers) as well as others in this planning arena.

ProVisors
Their proven system applies best practices and repeatable processes for developing and leveraging relationships. Results range from dynamic business growth to lifelong friendships. Build your network and grow your business, locally and nationally. The exclusive ProVisors System enables successful professionals to quickly get to "Know, Like, Trust, Refer," each other.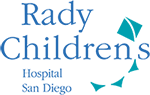 Rady Children's Hospital–San Diego
The potential of what children can become is what motivates everything they do. They create solutions for children in San Diego that reimagine the future of pediatric care, setting a new standard for children around the world.

San Diego Rotary
They provide service to others, promote integrity, and advance world understanding, goodwill, and peace through their fellowship of business, professional, and community leaders.

WealthCounsel, LLC
World-class online document drafting solutions—Wealth Docx®, Business Docx®, Gun Docx®, and Wealth Tracx®—allow your entire office to access real-time files and collaborate anytime, anywhere.