Firm Philosophy
What Hatley Law Group APC Does
The San Diego, Del Mar, Carmel Valley estate planning law firm of Hatley Law Group APC engages in "estate planning viewed through the lens of asset protection."®
​In practice since 1996, attorney and founder Rod Hatley believes estate planning is not only about passing on financial wealth, but also intellectual, spiritual and human wealth.
Status quo estate planning traditionally focuses only on financial wealth — which is both limiting and short-sighted. Hatley Law Group provides a framework for a more holistic approach to family wealth planning. We help clients pass on their values, insights, stories and experiences to their children and grandchildren, making sure all are preserved — creating a living legacy.
Before my husband's passing, we worked with another estate planning attorney. We put into place estate planning documents to supplement a special needs trust (SNT)… "Deb E."
Deb E.
Our Goal: To Make A Difference In People's Lives
Using trusts, wills, powers of attorney, asset protection, tax planning, charitable planning and more, we help families preserve their wealth and values for future generations. As an experienced asset protection law firm, Hatley Law Group works with clients to minimize estate taxes, avoid probate and conservatorship, structuring ownership of assets so they are safeguarded from creditors and predators.
Putting off planning ahead to preserve your assets for your loved ones can result in both heartache and financial loss.
24/7 Protection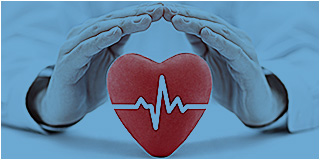 24/7 Protection
With DocuBank, you have secure access to your medical information whenever you need it.
LEARN MORE