Rodney J. Hatley
The founder of Hatley Law Group APC, Rod Hatley, began his journey to becoming an estate planning attorney with a devastating, drawn-out, seven-year probate.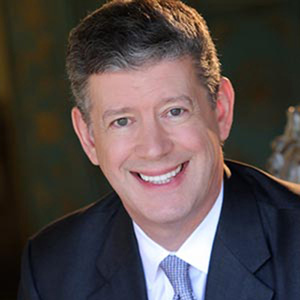 Rod's father had been ill for a while before he died. Though Rod knew that his father needed to set up a trust and undertake additional advanced planning to prepare for his eventual passing, his father could not bear the thought of parting with legal title to the assets he had spent his life accumulating. As a result of this lack of preparation, it took Rod and his sister seven years to get through probate in their hometown of Memphis, Tennessee.
Rod began his legal career working in personal injury litigation and then for the U.S. Navy Judge Advocate General's (JAG) Corps, first as a criminal defense counsel and legal assistance attorney and then as a staff judge advocate and special assistant U.S. attorney. During this time he received the Navy and Marine Corps Commendation Medal two times.
In 1995, based on his experience with his father's seven-year probate, Rod decided he wanted to learn more about tax law and to find out the best way to ensure that family wealth wouldn't be devastated by confiscatory estate taxes and the costs and delays of probate. After coming off of active duty in the JAG Corps, Rod pursued a Master of Laws from the University of San Diego School of Law's acclaimed graduate tax program and shifted into estate planning, trust and probate law. Rod is licensed to practice in California and his home state of Tennessee.
When he isn't busy with his practice, Rod enjoys scuba diving (he is open water certified), snorkeling, and surfing (which he does very badly) in San Diego. He is a fan of midcentury modern architecture and volunteers his time to the American Cancer Society Community Leadership Council and the Nice Guys San Diego charity.
If you are in need of an experienced estate planning attorney in San Diego, book a call with Rod today.
Education
University of San Diego School of Law, San Diego, California

LL.M. – 1996
Major: Taxation

University of Memphis, Cecil C. Humphreys School of Law
Rhodes College, Memphis, Tennessee

B.A. – 1983
Honors: Dean's List
Major: Political Science
Bar Admissions
Tennessee, 1987
California, 1992
U.S. District Court Western District of Tennessee
U.S. District Court Eastern District of California
U.S. Court of Appeals 6th Circuit
U.S. Court of Appeals for the Armed Forces
U.S. Tax Court
U.S. Supreme Court
Published Works
"Spousal Lifetime Access Trust", Estate Planning Strategies: Collective Wisdom, Proven Techniques, Second Edition (WealthCounsel, LLC, 2022)
Foreword, Your American Legacy: Powerful Strategies That Instill Lasting Values For Generations (with Stan D. Miller, Best Seller Publishing LLC, 2020)
Editor, For California Doctors: A Guide to Asset Protection, Tax and Estate Planning (with Christopher R. Jarvis, MBA; David B. Mandell, JD, MBA; Jason M. O'Dell, CWM; Guardian Publishing LLC, 2009)
Giving: Philanthropy for Everyone (with Robert A. Esperti, Esq., and Renno L. Peterson, Esq., Quantum Press, 2003)
California Probate Information (with LCDR Jay J. Kessler, JAGC, USN and LNC May S. Fujimoto, USNR, Naval Legal Service Office, Naval Station Treasure Island, 1990)
Case comment, Torts—Abolition of the Fireman's Rule in Oregon and What It May Mean for Tennessee—Christensen v. Murphy, 296 Or. 610, 678 P. 2d 1210 (1984), 15 University of Memphis L. Rev. 312, Winter, 1985
Honors
Leader in Law, Estate Planning, San Diego Business Journal, 2021
Nominee, Leukemia & Lymphoma Society Man of the Year, 2021
San Diego Super Lawyer, Thomson Reuters, 2021 & 2022
Top Wealth Managers of San Diego, San Diego Magazine, 2019, 2021 & 2022)
Best Attorneys, Estate Planning, San Diego Metro Magazine, 2018 & 2020
Finalist, Leaders In Law, Estate Planning, San Diego Business Journal, 2020
Top Wealth Managers of San Diego, San Diego Magazine, 2019, 2021 & 2022
Fellow, Esperti Peterson Institute
Paul Harris Fellow, Rotary International, 2012
Fellow, Esperti Peterson Institute, 2003
Finalist, BNY Mellon Advisor Of The Year, Best Estate Planning For Pre-Merger & Acquisition, 2015
Rotary International Paul Harris Fellow Award (2012)
Navy & Marine Corps Commendation Medal (Gold Star In Lieu Of Second Award), 1995
Navy & Marine Corps Commendation Medal, 199 and,
National Defense Service Medal, 1990
University of Memphis L. Rev.
Pro Bono Activities
Executive Leadership Team, Leukemia & Lymphoma Society of San Diego
Nice Guys San Diego (Charity and Victory Fund Committees)
San Diego Downtown Breakfast Rotary Club
Past Positions
Hatley Law Group, A P.C., 2016 to Present
Chhokar Law Group, P.C., 2010 to 2016
Hatley Law Group, A P.C. 2008 to 2010
The Law Firm of Strazzeri Mancini LLP 2002 to 2008
Law Office of Rodney J. Hatley 1996 to 2002
Naval Weapons Center China Lake, Staff Judge Advocate, 1991 to 1995
Naval Legal Service Office Detachment, Naval Air Station Moffett Field, Criminal Defense Counsel and Legal Assistance Attorney, 1990 to 1991
Naval Legal Service Office, Naval Legal Service Office, Criminal Defense Counsel and Legal Assistance Attorney, 1989 to 1991
Professional Associations
North County Estate Planning Council
ProVisors
Rady Children's Hospital Foundation's Estates and Trusts Council
WealthCounsel, LLC
Tennessee Bar Association
State Bar of California, Estate Planning, Trust & Probate Law and Taxation Sections
Current Employment Position
Founder Hatley Law Group APC